Bismillaah
Alhamdulilaah wassalatu wassalam 'alaa rasuulilaah
All praises to Allaah for giving us another opportunity to share some khayr (good) with you via this blog.
We would continue our discussions about the Qur'an in this week's blog post. We hope you have read our previous blog posts. Kindly read and share your thoughts and take aways with us.
So, who are the people of Qur'an? What makes a person from the people of Qur'an? Why should we aspire to be from the people of Qur'an and what traits do we need to embody?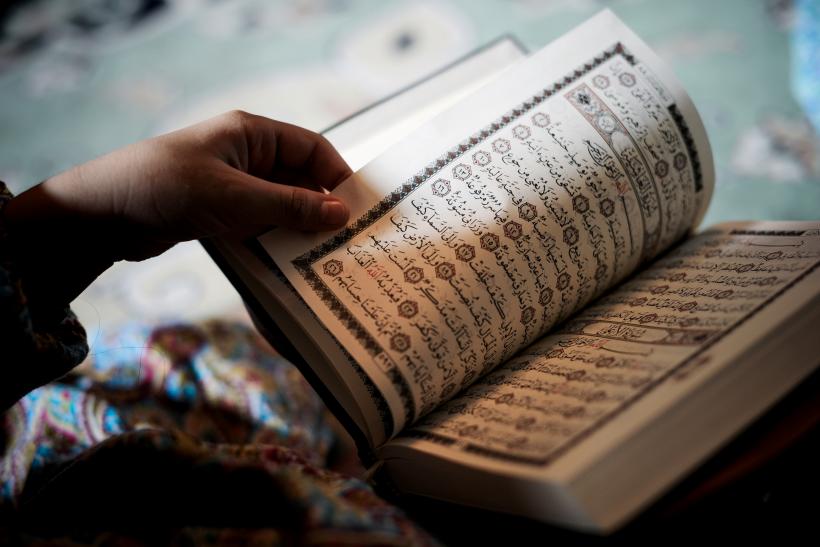 The Nabiy (sallallaahu alayhi wassalam) was reported to have said in a hadith "Verily, Allaah the exalted has people from among mankind, and the people of the Quran are the people of Allaah and His chosen ones." (Ahmed and An Nisai).
This Hadith was graded authentic by Sheikh Al Albaanee in Sahih Al Jaami As Sagheer, Vol-1, no-2165. It was also collected by Ibn Maajah and Al Hakim.
Allaah has chosen and elevated some of His creations and from amongst those are the prophets and companions of these prophets who benefitted directly from them. When you think about this you might probably feel sad and wonder if you can attain this level with Allaah and the answer is yes!
Allaah is so Merciful and Loving and from His Love is that He has gifted us all an opportunity to excel. It is not a question of if, it is a question of when and what can be tapped into to make the best out of life.
The Nabiy (sallallaahu alayhi wassalam) shares with us in the above hadith a really nice piece of information that can make you and I from those beloved to Ar-Rahman.
We would be from the people close to Allaah if we would just invest time and effort in getting to know about the gift He sent down to humanity- the Qur'an- the book of Allaah is a gift to the whole of humanity.
The one who engages with the content of this book is truly saved and the one who prioritizes anything else is seeking for ephemeral goodness that is sure to end in the life of this world.
Having established the beauty of learning the Qur'an, we now need to learn practical steps we can take to ensure the Qur'an doesn't end with our recitation.
Although the Qur'an is meant to be recited often, the beautiful recitation isn't why it was sent. It was sent so we can act on the teachings therein.
Here are some things you can do to ensure that you are adopting lessons from the Qur'an
Purify your intention before you do anything and ask yourself, " what does the Qur'an require of me in this instance?"
Ask this question especially when you are at crossroads and a decision has to be made.
Spend time reading and memorizing the Qur'an. Also strive to put into practice any verse you reflect upon or memorise.
Refer to the Qur'an for healing and succor at all times. There are times we would feel sad because of incidents beyond our control however the Qur'an has a response for everything and every pain we feel. Hold on to the words of the Qur'an even during this difficult time and have no doubt that Allaah would raise you in ranks as a result of your steadfastness
Be consistent in learning it, reading it and calling others to its message of goodness.
The Nabiy sallallaahu alayhi wassalam was reported to have said "the acts most pleasing to Allaah are those which are done continuously, even if they are small."
Do not water down the message of the Qur'an for fear of acceptance with the people or because you are seeking favour from the rich amongst you.
The One who is truly rich and free of need is Al-Ghaniyy.
Hold on to the message and teachings of the Qur'an like your life depends on it because your life DOES depend on the guidance contained therein.
In all strive to embody the Qur'an in words, deeds and actions and be quick to repent when you fall short. Verily Allaah loves those who repent and those who are invested in His Remembrance.
May Allaah make you and us from the people of Qur'an. May He grant us ease to worship Him in truth and help us to meet Him in a state in which He is pleased with us.
Any good found in this piece is from Allaah for verily all good comes from Him and any error is from my nafs and I seek refuge in Allaah from the accursed.
Subhaanaka llaahuma wabihamdik wa ashhaadu an laaillaaha illallaah nastagfiruka wa atoobu ilayh.
Wa salamu alaykum warahmatullaah wabarakatuh
Umm Aasiyah Aishah Adams